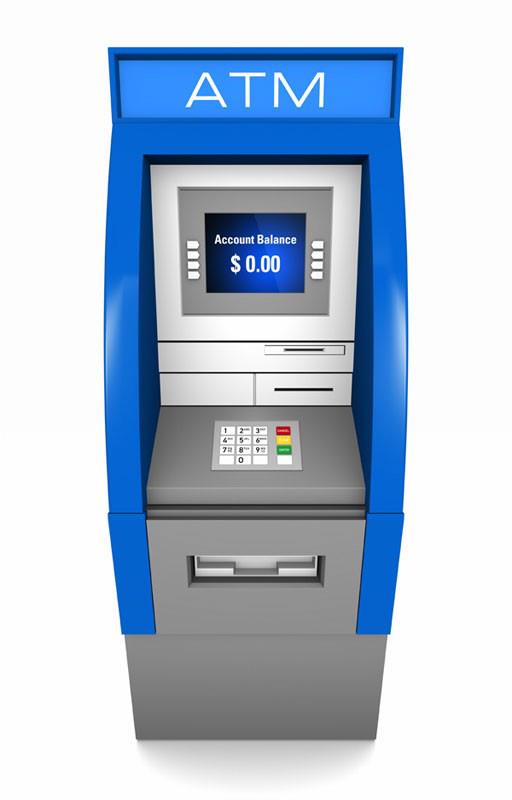 Another great way to increase your revenue is to sell and even owner-operate automated teller machines. ATMs are big moneymakers for convenience stores, bars, nightclubs, restaurants, and any place with a lot of foot traffic. ATMs are not only good money makers, but they also help businesses save money when people pay with cash instead of a credit or debit card. So how does it all work? First of all, we have suppliers for the machines available through www.CornucopiaOfCash.com; you can lease them or sell them for cash, and you make 100 percent of the markup over cost. The machine, freight, installation, and training are all included in the cost. If you would like to owner-operate an ATM, you can make a deal with businesses and give them $0.00 to $0.25 or $0.50 per transaction, so they can benefit without the hassle of operation. It's really not a hassle to own one, but if that's your angle, it might be beneficial to work it that way.
You set the surcharge and give them their split, and yes, you will need to load the cash. Twenties are easier than tens to handle, but when you put tens in, people take more money out and spend more in the place of business. This is another selling point if you're thinking of placing ATMs and operating them yourself. If you are loading the machine with your money, then you get the money customers take out by direct deposit the next business day. So if you own one machine and you load it with $200 on a Monday and customers take $100 out on Monday, then that $100 will be direct-deposited into your account by Tuesday or the next business day. If customers take money out on a Friday, Saturday, or Sunday, then you will get your money on Monday. The surcharge money can be paid by direct deposit either the next business day or monthly. If you are owner operating,
then you will probably want it the next day to help you with your cash flow, but it is a little more work with your accounting if you're expensing the cash flowing out of the machine and adding all the money coming back to you as revenue. You will need to talk to your accountant about that one.
If you are splitting the surcharge, then you can pay your merchant partner monthly by check, or our ATM processor can actually direct-deposit their surcharge split the next business day or monthly, whichever is easier for you. Most sales reps are selling or leasing ATMs outright to business owners. In this case you simply sell the benefits of having an ATM in their business and you charge them a service fee of $0.05, $0.10, $0.25, or more per transaction for the processing. You can also charge them a statement
fee, and you get 100 percent of that, too!

Why Do You Need an ATM?
Here are some reasons you can offer business owners why they need an ATM:
Increases sales!
Pays for itself!
Builds customer traffic!
Eliminates bad checks!
Improves store image!
Earns transaction income!
Decreases credit card processing fees!
Will become the most VALUABLE spot in your establishment!
Overview
• No application fee!
• No charge for installation! (Included in the cost)
• No charge for shipping or handling! (Included in the cost)
• No charge for training or programming! (The merchant is trained at the
installation.)
• Free online transaction reporting! (This helps you tell when more money is
needed.)
• Free ATM advertising signage! (Some is free, not all—another chance to make
money.)
• Free software upgrades!
• You set the surcharge! (You advise your client what to charge; $2.75 is a good
number.)
• Twenty-four/seven customer service!
• Detailed monthly statement!
• One-year parts warranty! (You are trained at install how to clean and perform
general maintenance on the machine. If you do this on a regular basis, there will be
very little service needed.)
• Remote ATM monitoring! (online)
• Cash purchase or lease! (LEASE, LEASE, LEASE!)
Listen to some Pink Floyd "Money" and go out and sell some ATMs!
Lets get started!
Call me with your questions @ 301 829 3331 James Darle Jones